Welcome to

Morris Therapy and Consulting
Are you struggling to break free from anxiety, self-doubt or painful memories of the past? We often have narratives and stories that are replayed in our minds. These stories can feel like they define who we are and what we can do. If the stories are negative or limiting, they can stop us from living the life that we want and engaging in the relationships that we would like.
Morris Therapy and Consulting will give you the skills to help you break free from these limiting narratives. I am Dr. Jill Morris, an action-oriented Clinical Psychologist specializing in various forms of stress, anxiety, and trauma. During therapy sessions, my clients learn practical tools and strategies for decreasing anxiety and trauma.
Dr. Jill Morris
I am an action-oriented Clinical Psychologist with a private practice in Minnesota. While growing up, I was fascinated by people's stories of remarkable strength during the most difficult times in their lives. This passion fueled me to start Morris Therapy and Consulting to help individuals to use their strength, find their voice, and take control of their lives.
I use a variety of therapy approaches during individual and group therapy sessions. These scientifically-backed approaches help individuals develop strategies to overcome anxious thoughts and traumatic memories.
Trusted Anxiety and Trauma

Psychologist in Minnesota
If anxiety, stress or trauma are standing in your way, Morris Therapy and Consulting will help. Your struggles are more common than you can imagine. I will work with you to create an individualized plan with meaningful and measurable goals to overcome your difficulties. You can experience the freedom and joy of being in the present moment and enjoying aspects of your life again.
Individual
Virtual and in-person therapy sessions are available to help individuals understand and manage their thoughts, behaviors and emotions.
Groups
Virtual group sessions can help individuals learn new skills for managing stress and anxiety in a supportive environment.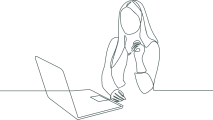 Trainings
Trainings and presentations for organizations to help improve employee wellbeing and manage stress in the workplace are available.
Why Choose

Morris Therapy and Consulting
Painful memories and stressors can prevent you from engaging in your life in a meaningful way. As an action-oriented Clinical Psychologist, I help adults get unstuck from unhelpful thoughts, fears and trauma that are preventing them from taking control of their lives. With research-based therapy techniques, individuals can better understand their experiences and move forward with their lives. When working with me, you will identify specific beliefs and behaviors holding you back from the results and relationships you want.
Testimonials
"I have worked with Dr. Morris as her supervisor and can attest that she is one of the most thoughtful providers I have had the joy of supervising.  She takes care to let patients know she is truly present for them and sees each individual as unique and connects with them with ease and great compassion.  I have also had the distinct privilege to co-manage patients with her and she is a consummate professional!  I would rate her work outstanding!"